Projects
Planning
Planning
Planning Overview
The Sewerage and Water Board of New Orleans is undertaking a once-in-a-generation effort to integrate the operation, management, and improvement of New Orleans' drainage, water, and wastewater systems through proactive planning. Two plans – one focused on strategic outcomes and the other on infrastructure investments – will be shaped by extensive technical analysis, community and employee input, and an integrated approach to planning that will allow us to prioritize investments in infrastructure for the greatest community value.
Strategic Plan
In February of 2022, the Board of Directors adopted the Sewerage and Water Board Strategic Plan for 2022-2027. The purpose of this plan is to align the staff, leadership, the Board of Directors, community stakeholders, and our customers around shared goals and tactics to improve the way we do business and ultimately achieve our Mission, Vision, and Core Values.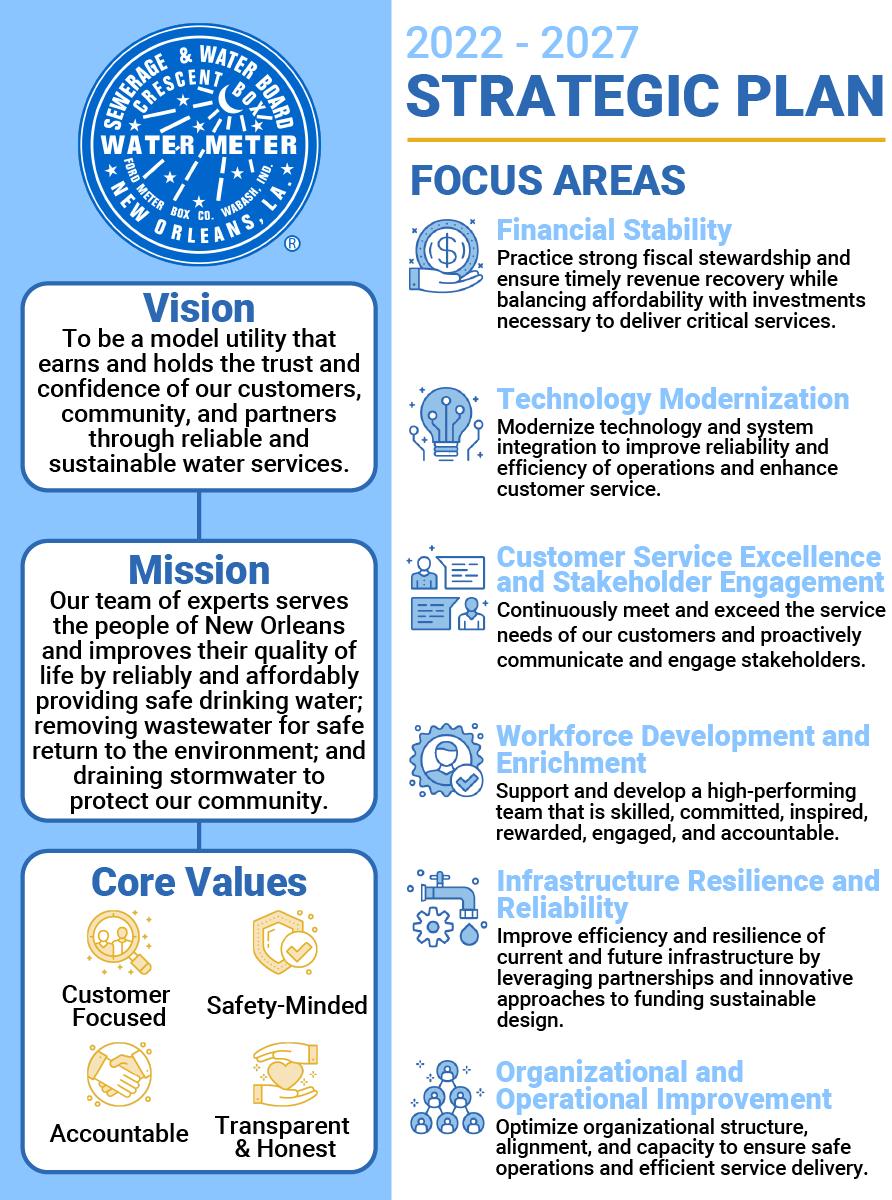 While the utility has not had a strategic plan prior to this effort, significant activities have been underway across the organization to improve operations, resiliency, and customer satisfaction.
Internal implementation working groups are already meeting to develop detailed implementation plans. To support transparency, progress reports and metrics will be reported on this website regularly as implementation takes place.
2022-2027 Strategic Plan Document
Additional Strategic Plan Documents
Validation error occured. Please enter the fields and submit it again.
Thank You ! Your email has been delivered.