Citizen members are appointed by the mayor. A Selection Committee submits a list of nominees, and the City Council offers its advice and approval to the mayor. The Selection Committee includes representatives from the following organizations:
Dillard University
Loyola University
Tulane University
Xavier University
Delgado Community College
University of New Orleans
Southern University at New Orleans
New Orleans Chamber of Commerce
New Orleans Regional Black Chamber of Commerce
Urban League of Greater New Orleans
The two customer advocates must have experience in community advocacy, consumer protection, or a related field. A customer advocate can also be a retired civil engineer. All citizen members must:
Be registered voters in Orleans Parish
Have been a resident of Orleans Parish for two years prior to their appointment
Have experience in either architecture, environmental quality, finance, accounting, business administration, engineering, law, public health, urban planning, facilities management, public administration, science, construction, business management, community or consumer advocacy, or other pertinent disciplines
Reflect the gender and racial diversity of our city
The Board holds committee and regular meetings monthly. These meetings are open to the public. Visit the News & Events page for a current schedule of meetings.
Watch past Board meetings and view materials for upcoming sessions here.
Current Board Members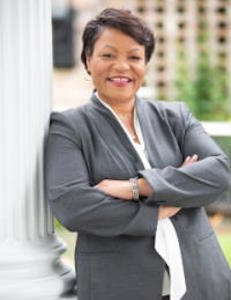 LaToya Cantrell
Board President and
Mayor of New Orleans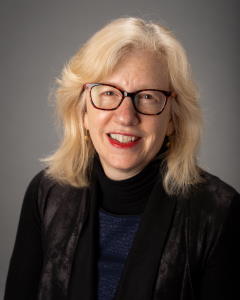 Robin Barnes
Councilmember At Large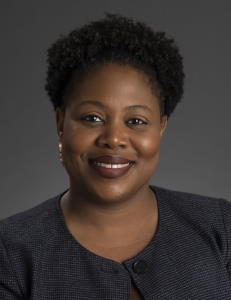 Tamika Duplessis, Ph.D.
Council District E Representative / President Pro Tem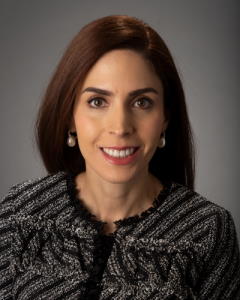 Alejandra Guzman
Consumer / Community Advocate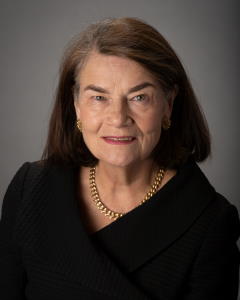 Janet Howard
Council District B Representative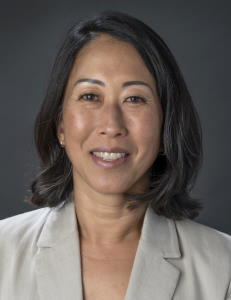 Carol Markowitz
Board of Liquidation—City Debt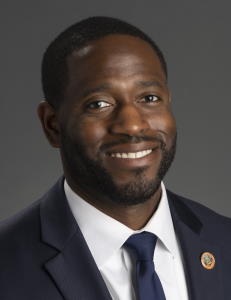 Freddie King III
New Orleans City Councilman
for District C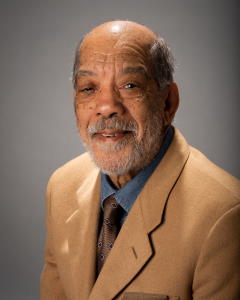 Joseph Peychaud
Consumer / Community Advocate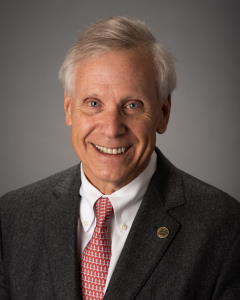 Lynes R "Poco" Sloss
Board of Liquidation—City Debt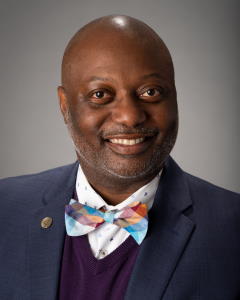 Maurice G. Sholas, M.D., Ph.D.
Council District C Representative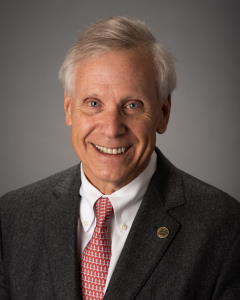 Lynes R "Poco" Sloss
Council District D Representative pro temp
LaToya Cantrell | Board President and Mayor of New Orleans
Mayor Cantrell's life has been steeped in community service. As a little girl, her grandmother would bring her to neighborhood meetings, and by the age of 13, she was serving as secretary for her local chamber of commerce. "My soul found its home in New Orleans," is how Mayor Cantrell describes her arrival in 1990 as a student at Xavier University. After graduation, she and her husband, Jason, bought a home in the Broadmoor neighborhood, and Cantrell became an active member of her new community. As the President of the Broadmoor Improvement Association, Cantrell led the neighborhood's redevelopment following Hurricane Katrina and the levee failures. Flooding decimated Broadmoor, but through citizen engagement and Cantrell's leadership, Broadmoor is now considered an international model for disaster recovery. Elected to the City Council in 2012, Cantrell has prioritized improving people's lives. On May 7, 2018, Mayor Cantrell was sworn in as the first female Mayor of New Orleans, just in time to celebrate the city's tricentennial, or 300th anniversary. She is a dedicated wife to her husband, Jason, proud mother of her daughter, RayAnn, and a parishioner at Blessed Trinity Catholic Church. Mayor Cantrell pledges to produce results that will create a more equitable and safe New Orleans for all residents.
Robin Barnes | Councilmember At Large
Robin Barnes is the Executive Vice President and Chief Operating Officer of Greater New Orleans, Inc., the regional economic development alliance serving the 10-parish region of Southeast Louisiana. There she oversaw the administration of the Greater New Orleans Urban Water Plan, a resiliency study of St. Bernard Parish and the east banks of Orleans and Jefferson Parishes which provides a vision and implementation plan for addressing stormwater, groundwater, and subsidence. She was also served on President Barack Obama's Hurricane Sandy Rebuilding Task Force as Senior Policy Advisory for Small Business and Economic Recovery. She is a graduate of the University of Pennsylvania and the Robert F. Wagner Graduate School of Public Service at New York University.
Tamika Duplessis, Ph.D. | Council District E Representative / President Pro Tem
Dr. Tamika Duplessis is the Executive Dean at Delgado Community College's Sidney Collier Campus, where she has also taught as Assistant Professor of Chemistry since 2009. She is also a Collaborator/ Contributing Scientist with Xavier University of Louisiana College of Pharmacy where she does research on breast cancer. She is a graduate of Xavier University with a Bachelor of Science in Chemistry (cum laude) and received her Ph.D. in Molecular and Cellular Biology with a concentration in Biochemical Mechanisms of Cancer Etiology from Tulane University.
Alejandra Guzman | Consumer / Community Advocate
Alejandra Guzman is the Vice President of Performance Management and Strategy at the New Orleans Business Alliance, where she has served since 2016. She is a proven leader, not only in her community but also on the job. Ms. Guzman provides leadership for the organization to ensure performance and promote quality improvements, ensures that the +$ 3.7 million invested in all programmatic work is aligned to ongoing strategic imperatives and spearheads initiatives with the City of New Orleans and over 15 organizations and coalitions. She is a graduate of ITESM with a Bachelor of Arts in Organizational Psychology and Universidad Regiomontana with a Masters in Corporate and Social Responsibility in Monterrey, Mexico. Ms. Guzman also received her master's degree in Business Administration from Tulane University, A.B. Freeman School of Business, where she was granted the Community Development Award upon graduation.
Janet Howard | Council District B Representative
Janet Howard is currently the principal of Howard Policy Solutions LLC. From 2001 to 2015, she served as President & CEO of the Bureau of Governmental Research, an independent public policy organization that works to improve the quality of government in the New Orleans region. Previously, she practiced corporate and financial law in New York City and London. Ms. Howard graduated from Princeton University and received her law degree from the University of Cincinnati.
Carol Markowitz | Board of Liquidation—City Debt
Carol Markowitz is Loyola University's COO and SVP of Finance, responsible for all financial management, accounting operations, facilities, public safety, human resources, and information technology for the University. Prior to joining Loyola in July 2019, Carol spent six years launching New Orleans Culinary and Hospitality Institute (NOCHI), a post-secondary culinary school that is the first of its kind in the city of New Orleans. She possesses a unique combination of entrepreneurial capabilities and extensive experience in corporate finance (for Fortune 500 to private equity and venture capital backed companies) that has been widely recognized in her adopted hometown of New Orleans. Markowitz earned a B.A., Economics from Stanford University and an MBA from Harvard Business School.
Freddie King III | New Orleans City Councilman for District C
Freddie King III is a 2002 graduate of Archbishop Shaw High School, and a 2006 graduate of Southeastern Louisiana University. While at Southeastern, Mr. King became a member of Omega Psi Phi Fraternity Inc. and was a four-year football letterman. He was a member of the team that brought football back to SLU in 2003. After graduating from SLU with a degree in political science, he attended Southern University Law Center Graduating in 2010. After finishing law school started The King Law Firm L.L.C. He also worked for the City of New Orleans in a City Council Office and as an Orleans Parish Public Defender. Freddie King III is married to CaSandra Marie King, and they have four children. He currently represents District C on the New Orleans City Council.
Joseph Peychaud | Consumer / Community Advocate
Joseph Peychaud is a lifelong resident of New Orleans with over forty-eight years of continuous service as a community advocate and activist, educator, facilitator, and public and private sector administrator. Mr. Peychaud retired in 2014, where he served as President of St. Katharine Drexel Preparatory School (formerly Xavier University Preparatory) where he has overseen all operational components of the school including budget, plant and facilities, development, public relations, staffing, capital projects, parental involvement, and community outreach. He is also President of the Climana Neighborhood Association. He is a graduate of Xavier University of Louisiana with a Bachelor of Arts in Education/ Liberal Arts and the University of New Orleans with a Masters in Urban Studies.
Lynes R "Poco" Sloss | Board of Liquidation—City Debt
Lynes Sloss is President and CEO of Bellwether Technology Corporation, an Information Technology consulting company which he cofounded in 1980. He graduated from the Georgia Institute of Technology with a Bachelor of Science in Industrial Management. He served on the New Orleans City Planning Commission for ten years, and was very involved in the Master Planning process. He served on the New Orleans Public Belt as President Pro-Tempore. He is a New Orleans native.
Maurice G. Sholas, M.D., Ph.D. | Council District C Representative
Dr. Maurice Sholas is the Principal for Sholas Medical Consulting, LLC. In this capacity, he is charged with solving operational challenges for individual practitioners, hospitals and health care agencies. In additional he is a subject matter expert on children with special health care needs. He previously served as the Senior Medical Director for Rehab Services at Children's Hospital and Clinics of Minnesota where he founded a program in Pediatric Rehabilitation Medicine. Dr. Sholas' work, whether clinical or administrative, is focused on optimizing function. In addition to Medical Education, this program allowed Dr. Sholas to receive a terminal degree in the study of Neuroscience. Next, graduate medical education was completed in Physical Medicine and Rehabilitation at the University of Texas Health Science Center at San Antonio. Subspecialty training at the Rehabilitation Institute of Chicago in Pediatric Rehabilitation Medicine followed this Internship and Residency experience.
Poco Sloss | Council District D Representative pro temp