SWBNO Power Complex
The Bedrock of New Orleans' Water Future
What is the Power Complex?
The Power Complex is an under-construction facility that will provide reliable, cost-effective electricity to the equipment in the drinking water and drainage systems that serve New Orleans. The development, design, and construction of the Power Complex is a large, two-phased infrastructure program.
Phase 1 – Partially Funded
Partial completion to allow basic use of Entergy grid power by hurricane season 2025.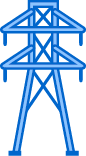 A dedicated substation to draw power directly from Entergy's transmission grid.

One of three static frequency changers to convert Entergy's modern power to the type of electricity our older pumps can use. (The two remaining static frequency changers are funding dependent.)

One modern turbine generator to produce reliable, efficient backup power.
Phase 2 – Funding Dependent
Timeline and completion pending funding.
A state-of-the-art operations center
Final system configuration
With even the partial opening of the Power Complex, our customers can have more confidence that power will be available to operate our water and drainage pumps during storms.
Why do we need a Power Complex?
You know the Sewerage and Water Board of New Orleans (SWBNO) as a water, wastewater, and drainage utility. But you might not know that behind the scenes, we're also our own power utility.
Because New Orleans is flat, water does not flow through pipes or canals on its own. Our drinking water, wastewater, and drainage systems rely on large pumps, and those pumps need electricity. To complicate matters, many of our pumps are over a century old. They use a special form of electricity that Entergy does not produce – 25 Hz instead of 60 Hz – so we have had to generate it ourselves.
Although SWBNO has produced its own power for generations, it is not an efficient way to operate. We are excited for the resources to construct a modern Power Complex that will place power generation for our utility in the hands of a true power utility, Entergy.
Construction Status
Construction is currently underway! In December 2022, we broke ground on the Power Complex construction site. As of June 2023, progress continues on the Entergy substation and the utility rack which will connect SWBNO to the substation.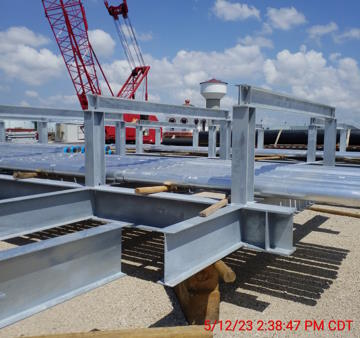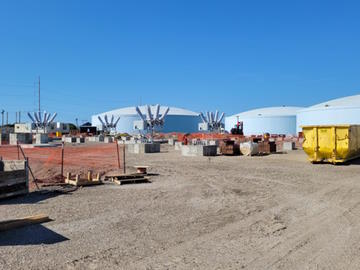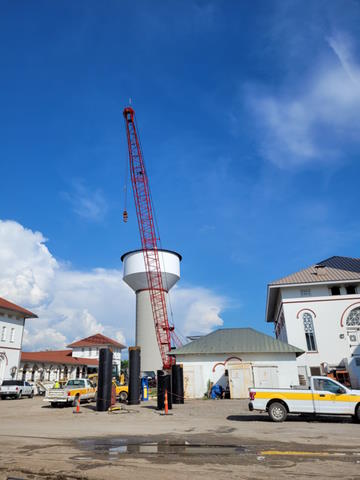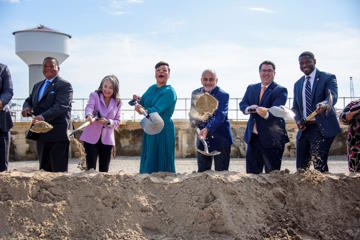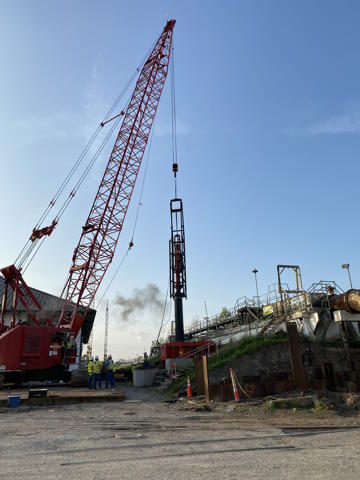 Funding
SWBNO is grateful for the allocation of $15 million in Capital Outlay funds toward phase one of the Power Complex at the end of the 2023 legislative session. While we are pleased to have partial funding to move this project forward, we are not satisfied with the partial completion of the Power Complex. Ideally, we would be able to complete all of phase one (install and commission two more frequency changers to make the modern electricity useable by our older pumps) and phase two (build the facility's operations center).
Customer safety is our top priority, and this project is critical for the resilience of New Orleans. We are dedicated to and remain steadfast in searching for additional funding to support its full buildout.