Orleans Parish Drinking Water is Safe
As a result of the water crisis in Flint, Michigan, utilities nationwide are receiving questions about possible lead in drinking water. Although the situation in the Flint water system was caused by a change in source of water, the Sewerage & Water Board (SWB) - which has always used the same source of water, the Mississippi River - is sharing information about our drinking water and how to address concerns about lead service lines.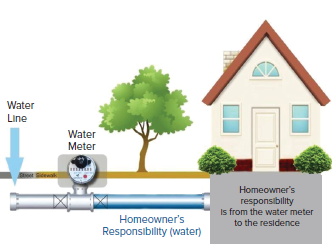 Orleans Parish drinking water is SAFE; it is treated, tested & monitored regularly.
SWB works closely with the Louisiana Department of Health and Hospitals and the Environmental Protection Agency to monitor & ensure that lead levels are below the guidelines.
While lead service-lines exist, water is treated with a National Sanitation Foundation-certified additive that helps prevent lead from getting into the water.
If your home was constructed before 1987, lead plumbing or solder may exist in your home and/or between the meter & your home.
If you have concerns about the water service line between the water main and the meter, please Contact Us.